The following picture is not to get on anyone's case. This is just show what I see that has been happening week after week and why the roster ends up being the way it is every week.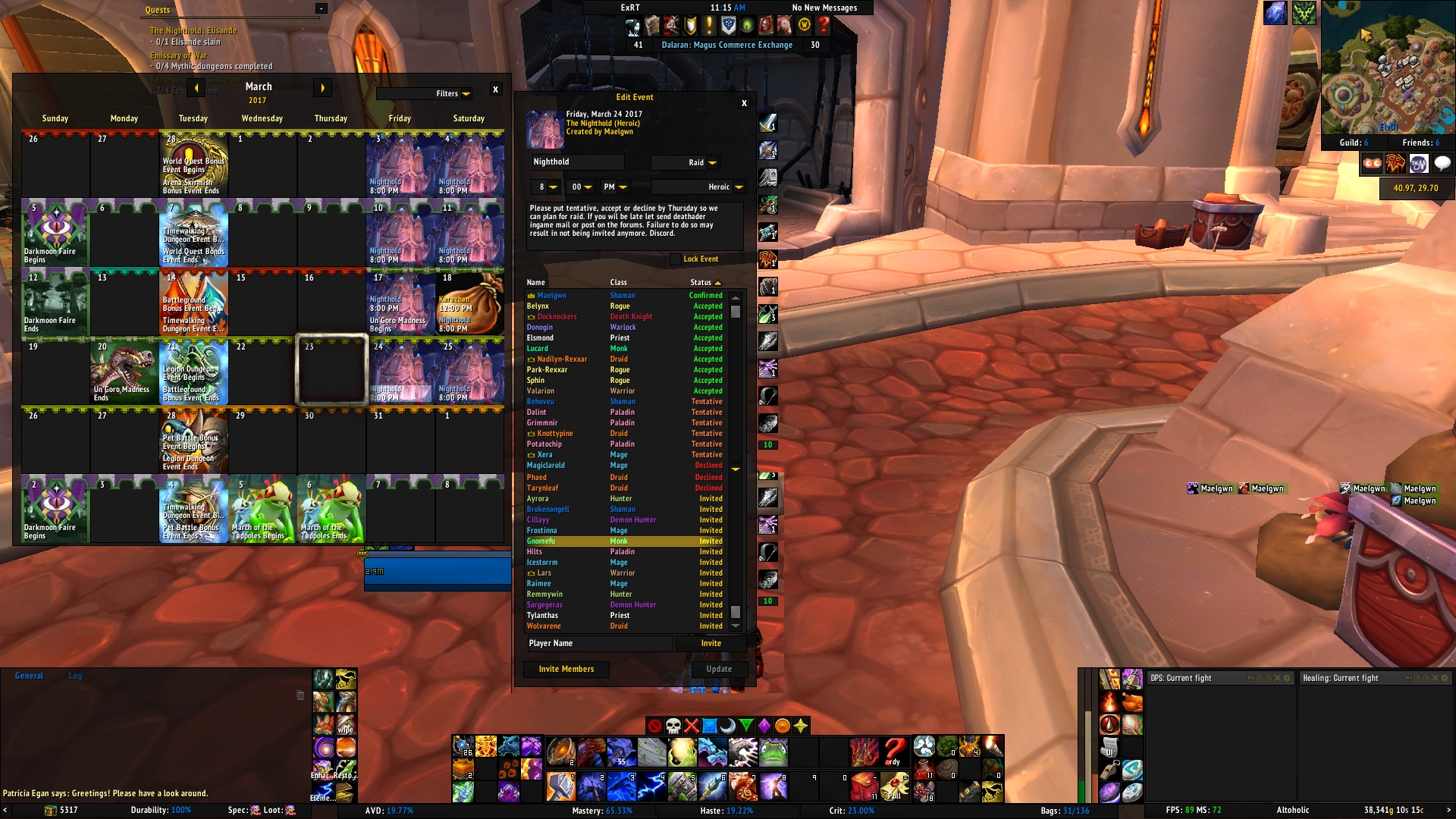 What I see from top to buttom by spec
1. melee/range/heals
2. melee
3. tank
4. range
5. heals
6. melee
7. tank
8. melee
9. melee
10. melee
So with just the accepted there are 2 tanks, as many as 2 heals, 5 melee and 1 range.
could this work it could but the melee/range/heal person is not the best at healing way better in the other two specs. this comp is really melee heavy so alot of fights are going the be harder. Now for the 6 tentative.
1. heals
2. heals
3. heals
4. heals
5. melee/heals
6. range
for the declined. there are two others that should be here but they will be down in the last section. so we have 3 here.
1. depends on work
2. depends on work/ fills in when short
3. only raids in saturdays raid do to work
the rest are the ones that have not put anything down. 13 here minus the 2 that should be marked as out is 11. I am not going to go into this part of the list.
So when I do call a raid it will most likely happen right at raid time unless the numbers are so bad. I do not know what to do about this. I blame the Flex system and I hate this system. Could I put a cap on how many are in the raid? I could but as you see the team comp would just not be there.
Anyway this just so you all see one of the reason Raid leaders burn out.
i know the picture suck just open it in a new tab